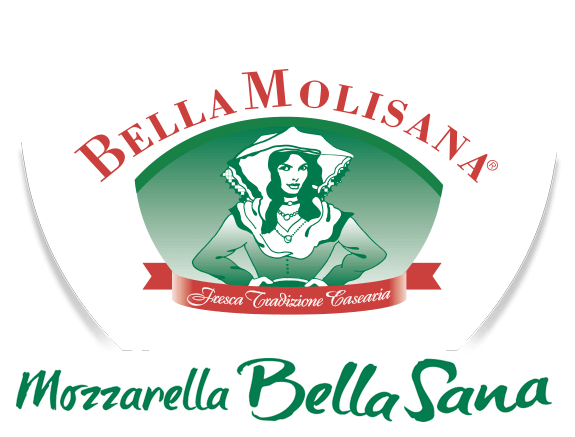 A Long History of Freshness and Tradition from Molise
Bella Molisana has always made its dairy products following the traditions of Molise. Craftmanship with just a few simple, natural ingredients, following traditional recipes.
A long production time lies at the heart of Bella Molisana craftsmanship: 16 hours of work… just the right time for the milk ferments to allow the maturation of the milk that then gives rise to the stretched curd.
The stretching and tying of the mozzarella braids and knots, and making the heads of dried scamorza cheese, are also manual: all thanks to the talent of our skilled cheese-makers. Only in this way can Bella Molisana always guarantee the high quality of its fresh products.
A freshness on which our customers can always count, excellent organization and efficient distribution network ensuring Bella Molisana reaches all the points of sale within a few hours of production.
Discover more
Our dairy products
Our product range represents the classics of the Molise dairy traditions
30.000
MOZZARELLAS
plunged daily into a tank of spring water from the Matese mountains
16
HOURS
to make Bella Molisana, from the pasteurized milk to the packaging
20.000
LITRES OF MILK
to produce 15,000 tubs of mozzarella
12
HOURS
to deliver Bella Molisana mozzarella daily as far as 300 km
Bella Molisana was born in Campochiaro at the foot of the Matese mountain range, Guardiaregia WWF oasis in Molise.
You can find us there, close to Altilia and the important Samnite archaeological site, witness to our lands always being home to a great tradition of dairy produce.
Mozzarella is a part of the Molise culture. The air, water, nature and the experience behind choosing the right moment for the curdling, the way of stretching, tying mozzarella braids and knots, are all precious, typically Molise ingredients. Simple. Natural.
Discover more