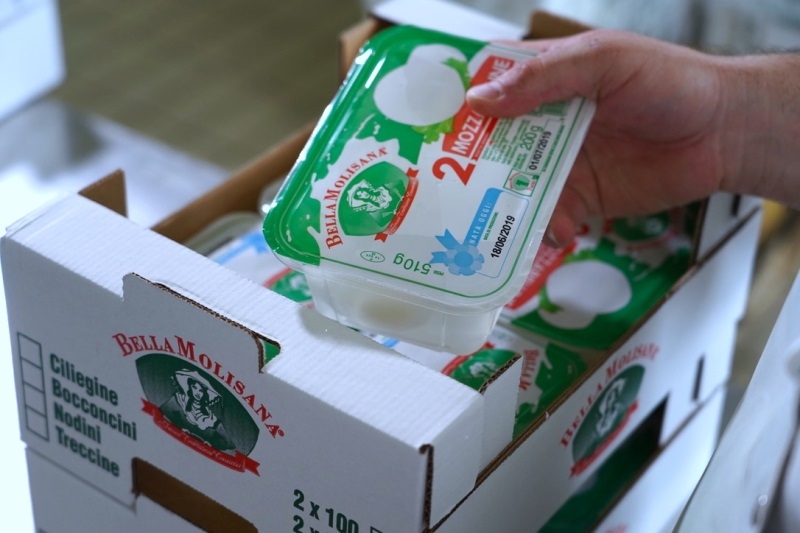 A really fresh mozzarella is even better! Ensuring freshness every day is a daily commitment at Bella Molisana.
How do we do it?
Our organization has a series of strategically positioned warehouses so that we can optimize transportation, increasing the efficiency and reducing environmental pollution. So we can receive and handle any type of order and reach any point of sale within just a few hours.
The distribution network of Bella Molisana dairy products operates like clockwork, ensuring delivery of our products the same day they are made.
That is why Bella Molisana is always delicious!
Simple and Natural.
30.000
MOZZARELLAS
plunged daily into a tank of spring water from the Matese mountains
16
HOURS
to make Bella Molisana, from the pasteurized milk to the packaging
20.000
LITRES OF MILK
to produce 15,000 tubs of mozzarella
12
HOURS
to deliver Bella Molisana mozzarella daily as far as 300 km